Dinosaurs Around the World
141 followers
Ambassador Theatre, Rotunda, Dublin, Co. Dublin, Ireland
Dec 16, 2017 10:00:00 AM - Dec 16, 2017 6:00:00 PM
Repeat: Daily untill Aug 31, 2018
Adult
- EUR 12.00
Child
- EUR 8.00
Family
- EUR 28.00
Suitable for:
Facilities:
Embark on a globetrotting expedition around the world to discover the Age of Reptiles!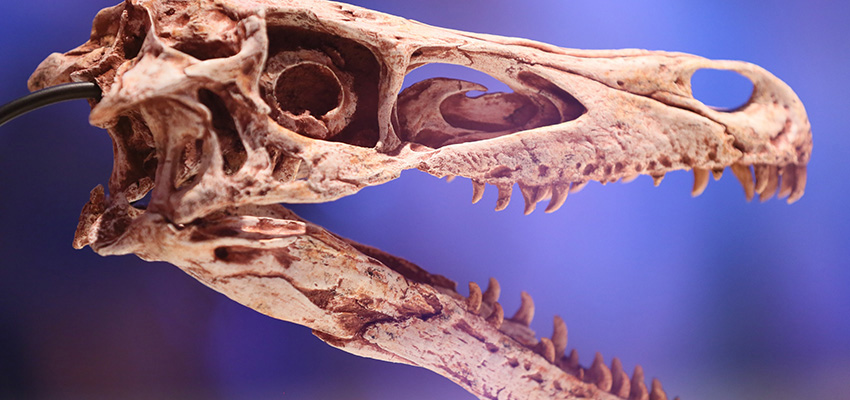 Dinosaurs Around the World takes you back in time on a dinosaur adventure and a tour of an Earth very different from today – a time before the continents as we know them existed, when lush landscapes covered Africa and greenery was the norm in Antarctica! With advanced animatronics, a multi-layered narrative, fossils, authentic casts, cutting-edge research and immersive design elements you'll experience the Age of Reptiles as it comes to life!
Dinosaurs Around the World invites you to grab your prehistoric passport to Pangea and discover how plate tectonics, land bridges, and volcanic activity allowed dinosaurs to disperse to all corners of the globe, giving each of the seven continents its own unique selection of these giant reptiles. During their 172 million year reign, dinosaurs adapted into a variety of forms due to the conditions of the areas in which they lived.
The exhibition includes examples such as the mighty T. rex of North America, the swift Velociraptor of the Gobi Desert, the massive herbivore Amargasaurus form the tropical jungles of South America and ten others!
In addition to advanced animatronics, Dinosaurs Around the World also features information about the geologic time scale, geology, geography, and climatology. The exhibition poses questions to the visitor about the reign of the dinosaurs and helps them to discover how dinosaurs lived on each continent, how they interacted with each other, how geography impacted their behavior and diets, and what the continents were really like at the time.
Dinosaurs Around the World is open daily to the public from 10 a.m. with last entry at 6pm for a limited time only.
Tickets available from Ticketmaster outlets nationwide and from the Ambassador Theatre Box Office.
Mon / Tues / Wed / Thursday
Adults: €12
Under 15s: €8
Family Pass - 2 adults 2 children: €28
Students/OAPs: €12
Unemployed: €8
Babes in Arms / Children under 4: Free
Fri / Sat / Sun
Adults: €15
Under 15s: €9
Family Pass - 2 adults 2 children: €38
Students/OAPs: €14
Unemployed: €10
Babes in Arms / Children under 4: Free
SCHOOL AND GROUP RATES AVAILABLE MONDAY TO FRIDAY
Primary Schools: €8 euro per child / Teachers and guardians go free
Post Primary Schools: €9 euro per child / Teachers and guardians go free
Groups Over 10 people: 10 euro per person
School and Group bookings contact:
Email: group.sales@ticketmaster.ie
Phone Group Bookings at Ticketmaster: 01 6486029