Fort Lucan Adventureland
36 followers
Birthday Parties

Fort Lucan has been one of Ireland's most popular places for a birthday party over the past 25 years!
Fort Lucan, Westmanstown, Lucan, Co. Dublin, K78 K7F9, Ireland
Summer: Monday-Saturday: 10am-6pm; Sunday: 12-6pm
Adult
- EUR 5.00
Child
- EUR 12.50
Suitable for:
Facilities:
Dublin's Outdoor Adventureland
Inside Fort Lucan Adventureland, kids can take on the awesome bends, twists and drops of the Raging River.
Then the really brave will ride the famous Waterfall water slide, challenge their parents on the Viking-Themed Crazy Golf, test their driving skills on the Go-Karts and Trampolines or discover Secret Slides, Towers, Ariel Runways, the maze, assault courses and High Walkways as they create their own adventures within this fully supervised outdoor playground.
Fort Lucan also has an under five's area for small children and a cafe for Mum and Dad. Located just off the M50, N3 and N4
Adventure Playground
Explore hidden towers, high walkways, suspension bridges, slides and our maze.
The Raging River
Two massive waterslides with awesome bends, twists and drops…. Hold on tight as you are launched into the twisting and disorientating blue tunnel or catch some air on the red watercoaster!!!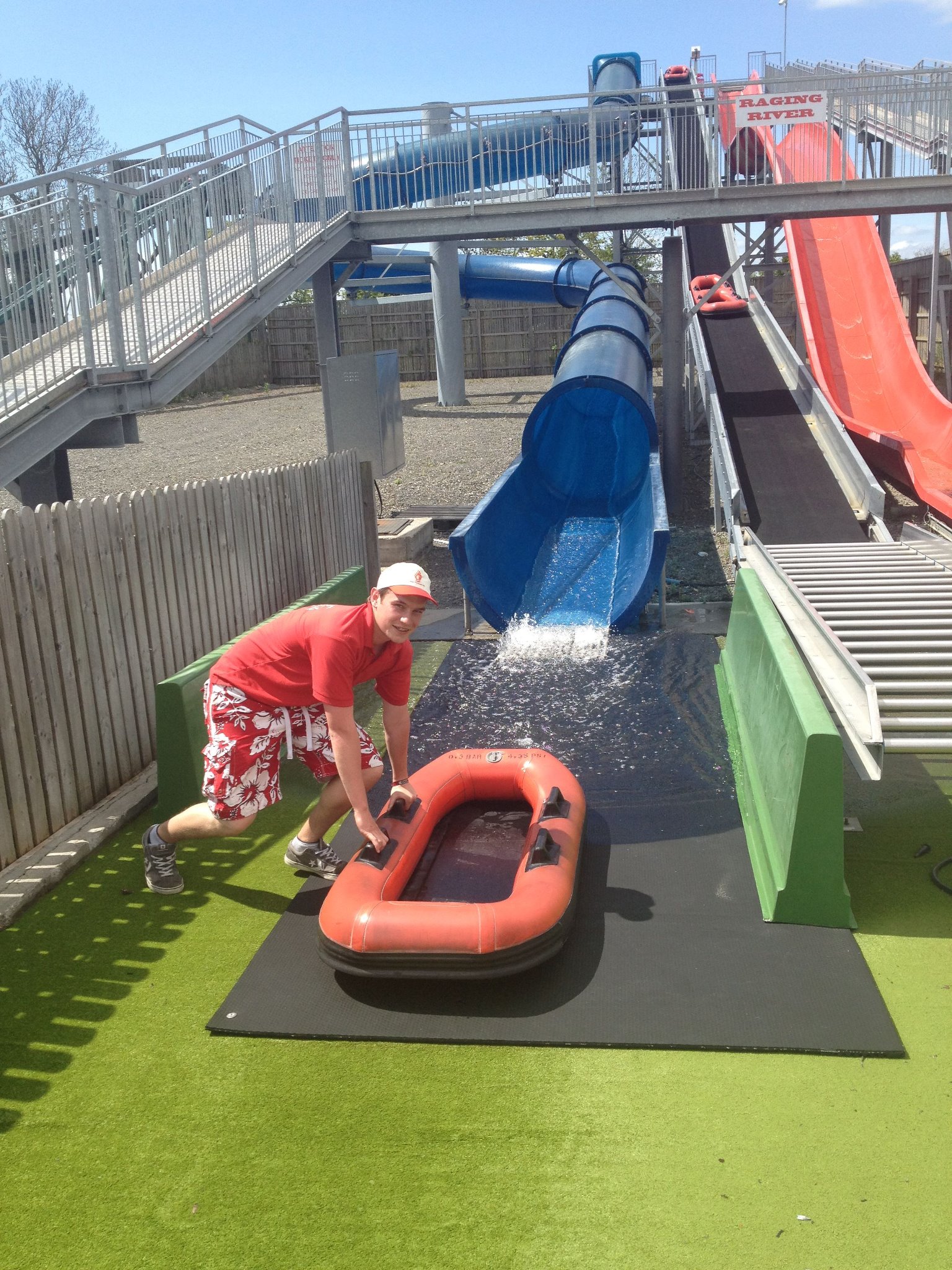 Under 5′s
Little one's can play, climb and dig in our mini-Fort Lucan. Complete with aerial runways, baby Go-Karts, sand pit and much more!
Go-Karts
Show off your driving skills on our two Go-Kart tracks!
Crazy golf
Kids can challenge their parents on our Viking-themed Crazy Golf.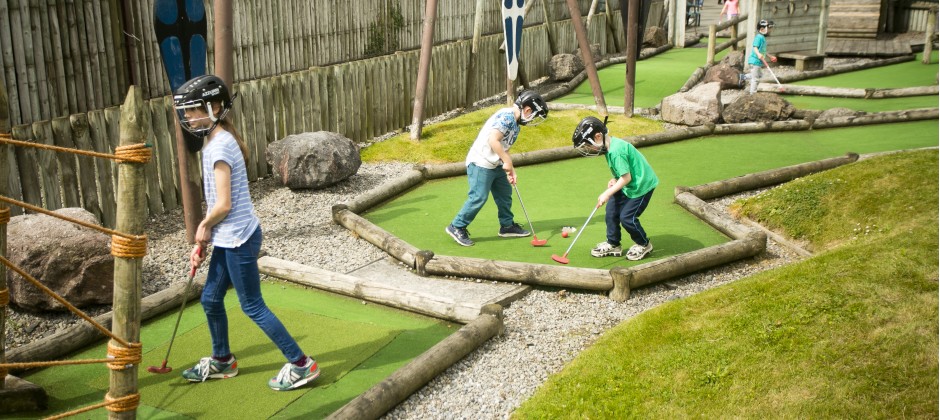 We will re-open Saturday 13th April until Sunday 28th of April from 12 - 6 (Children's Easter school holidays)
Thereafter, until the children's summer holidays we are open weekends only 12 - 6.
Please note all opening hours are weather permitting, please call 016280166 if you are concerned. Please note water slides and Helter Skelter close at 5.
Artisan Pantry Toasted Sandwiches: €5.50
Variety of cakes from the Artisan Pantry
Chips: €3
Sausages and Chips: €5.50
Chicken Nuggets and chips: €5.50
Pizza Menu
Margarita Pizza
Pepperoni Pizza
Large Party Pizza and chips (serves approx 8 children): €25
We have an Ice Cream Shack and vending machines stocked with a wide range of drinks and snacks at various locations around the park.
Fort Lucan has been one of Ireland's favourite party venues for 25 years!
We can offer you a party room for an hour. This room is €30 and must be booked in advance by calling 01-6280166 or emailing [email protected]
You can order hot food on arrival and you are welcome to bring in your own drinks, snacks, cakes, etc. However, branded food is prohibited in Fort Lucan. (eg McDonalds)
Most Parties order a party pizza and chips which is usually enough food for 8 children. (Depending on age, etc) €25. Our staff will be happy to help you order.
Most people bring the children an hour before the party time, let them play for an hour, have the party and then let them back out to play for another hour.
Please bring any party accessories that you wish such as plates, cups, jugs for your diluted drinks, cups, tablecloths, candles, decorations etc as we do not provide them.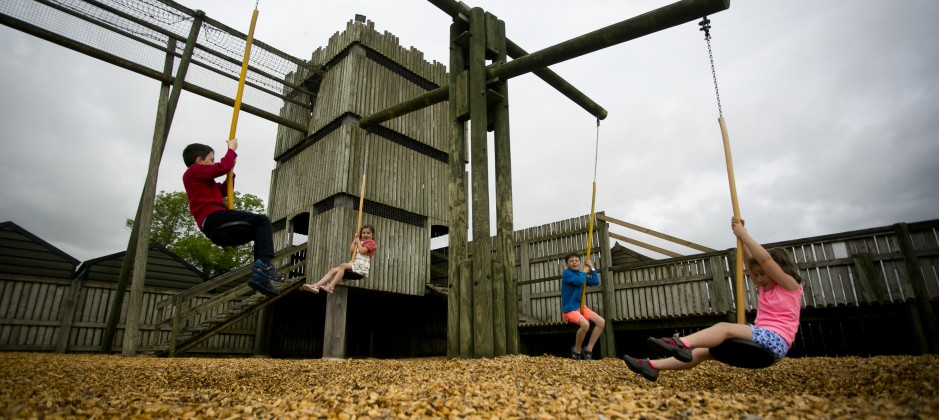 Fort Lucan has been one of Ireland's most popular school tour and summer camp destinations for the past 25 years!
Monday – Friday 10am – 6pm
We offer an action packed tour, that has something for everyone! Physical exercise and PE are becoming increasingly important and Fort Lucan has been designed to get kids back outside, running, jumping and climbing! It a place that encourages their imaginations to run free!
School Tours must be pre-booked
Our tours spaces are limited and book out each year. To book or for further information, please call 016280166 or send an email to [email protected]
Under 2′s: Free
Child: €12.50 (includes one free turn on the Waterfall OR Raging River OR Helter Skelter)
Adult: €5 (includes complimentary tea or coffee)
WRISTBANDS €9.50 allowing unlimited access to the Waterslides and Helter Skelter - (Can be purchased once you are inside Fort Lucan)
NB Waterslides & Helter Skelter close at 5pm
Extra Attractions
WRISTBANDS €9.50 allowing unlimited access to the Waterslides and Crazy Golf!*

NB Waterslides close at 5pm
Crazy Golf is included in the Entrance fee
N.B. Individual tickets for the Raging River Ride are €4 PER RAFT (capacity 2 persons per raft). Entrance fee does not include this extra
Group Rates
6-10 children: One child goes free
11-20 children: Two children go free
20 or more children: €11.50 per child – includes one free go on the Waterfall (Must be booked in advance).
Please note that no group rates or discounts apply on Sundays or Bank Holidays