He's making a list and he's checking it twice!
After the world has struggled throught almost two years of the Covid pandemic, some of our most loved traditions are finally returning.
Although, while the 'new normal' means that there will be some changes, the spirt of the season will definitely be there to be enjoyed by all.
Well, we've tried to make it a little bit easier for you by putting together a handy county guide to some of our favourites taking place over the festive season, including the return of the Christmas Panto season.
Oh, yes it is!
Cinderella
Waterfront Hall | Until January 2nd, 2022
Join the beautiful Cinderella in this classic rags to riches tale. Follow her on her quest to win the heart of the dashing Prince Charming, with a little help from her best friend Buttons and the Magical Fairy Godmother. (All tickets originally purchased for the 2020 show will remain valid for 2021).
Mission Santa
Armagh Observatory and Planetarium| Every Saturday & Sunday; 20 November – 23 December, 2021
It's a real Code Red! Join the E.L.F. crew on Mission Santa and blast off on a Christmas adventure. Tickets include admission to to "The Alien Who stole Christmas" full-dome show in the star dome theatre. Help save Santa inside mission control during a theatrical show, along with a visit to see Santa!
Christmas Lights at Delta Sensory Gardens
Delta Sensory Gardens | December 4th - 21st (Late Opening to 7pm on 4th, 9th, 10th, 11th, 12th, 16th, 17th, 18th, 19th, 20th & 21st.
The festivities return with the magnificent gardens illuminated again in a spectacular seasonal display.
Santa Train
Rathwood | 27th November - 23rd December, 2021
Santa Visits the Big Top 2021! You've been invited onboard the Rathwood Express train for a magical journey through Rathwood's festive forest. Staying safe together is all part of the experience as you make your way to the Big Top to see Santa, Mrs Claus & their elves perform a phenomenal show.
Cinderella presented by Pantaloons
Glór Irish Music Centre | Thursday 23rd December, 2021 3:00pm and from Monday 27 December to Saturday 1st January, 2022
Pantaloons return to the glór stage this December with the enchanting tale of Cinderella, told Pantaloons style! Cinderella is treated as a servant by her Wicked Stepmother and her two Ugly Sisters. She can only dream of going to the Ball and falling in Love…until her Fairy Godmother appears to make her wish come true! Can Buttons help her? Will her Prince find her? All will be revealed at Pantaloons' Christmas Panto this December.
Christmas at the Farm
Moher Hill Open Farm | Saturday & Sunday in December from 4th - 19th, 2021
This year Santa and his elves are delighted to make a return visit to the farm to meet all the boys and girls. This all new Christmas experience at the farm promises to be better and more interactive than ever. Visit Santa in his magical Christmas Village at Moher Hill Farm. Meet Santa's elves, his reindeer, sit in his sleigh and feed all the animals in their snug barn. Chat with Santa Claus and receive a special Christmas gift. All tickets must be booked online for this special event which is not to be missed.
Glow Cork Christmas Celebration
Cork | November 15th, 2021 - 9th January 2022
Details to follow...
Aladdin | The Everyman
Everyman Theatre | until January 15th 2022
After what's felt like 10,000 YEARS – it's back! Oh yes, it is. As we enter a whole new world, this year's show, Aladdin, is sure to enchant children and delight audiences of all ages. Like a wondrous bazaar it'll truly be bizarre so don't delay book your tickets today!;
Peter Pan | Cork Opera House
Cork Opera House | until January 9th, 2022
This Christmas we welcome back everyone's favourite panto star Nanny Nellie as she and her friends take you on a magical trip to Pantoland! Join Nanny, her nephew Jack, best friend Jill and zany, madcap Fairy Tonkerbell on a magical adventure to save Pantoland and all its fairytale favourites from the evil magician Balthazar. And with the help of Jasmine, Peter Pan, Cinderella and Snow White, they're battling to save Pantoland from ruin. Will they succeed? Visit the Cork Opera House to find out!
Alpine Skating Trail | Cork
Fota Wildlife Park | Until January 23rd, 2022
The Alpine Skating Trail is brought to you by the Operators of Cork on Ice (running since 2007. Skate through the woodlands of Fota for a brand new skating experience; the first of its kind in Ireland.
The Polar Expres
Model Railway Village | Until December 23rd, 2021
The journey begins with the elves checking your tickets and welcoming you onboard the Polar Express! Meet Santa's elves working hard to get the train carriage loaded with all the presents for this Christmas. Next board Santa's carriage and enjoy time with Santa, sharing presents, stories and laughter in your very own family booth.You can also explore the magical Village of Lights, where the miniature West Cork towns are lit up with the beautiful detail that the Model Railway Village is loved for!.
Cinderella
Waterside Theatre | 11th - 19th December, 2021
The Grove Theatre Company return with their traditional style panto combining a blend of song, dance and humour, featuring a talented local cast of all ages.Family fun and a great night out.
Wild Arctic Experience
Wild Ireland | until December 23rd, 2021
Experience Wild Ireland this Christmas with a special family event. Visit the incredible sanctuary and all the animals including wolves, bears and some new festive visitors. Enjoy the lights as you walk around in your own family pod before visiting Santa in his magical grotto in the woods/
Santa Express at Oakfield House
Oakfield House | until December 23rd, 2021
Board the Santa Express at the station and enjoy an enchanting train ride through Oakfield's magnificent woodlands to meet Santa and his special helpers. Enjoy a trip on a real train (not a tractor!) on 4.5km of narrow gauge railway via thousands of lights, installations and decorations, visit Santa and receive a gift and lots more including Mrs. Claus' Christmas cluedo!
YourDaysOut is a SaaS platfrom that lets you publish and promote your activities and events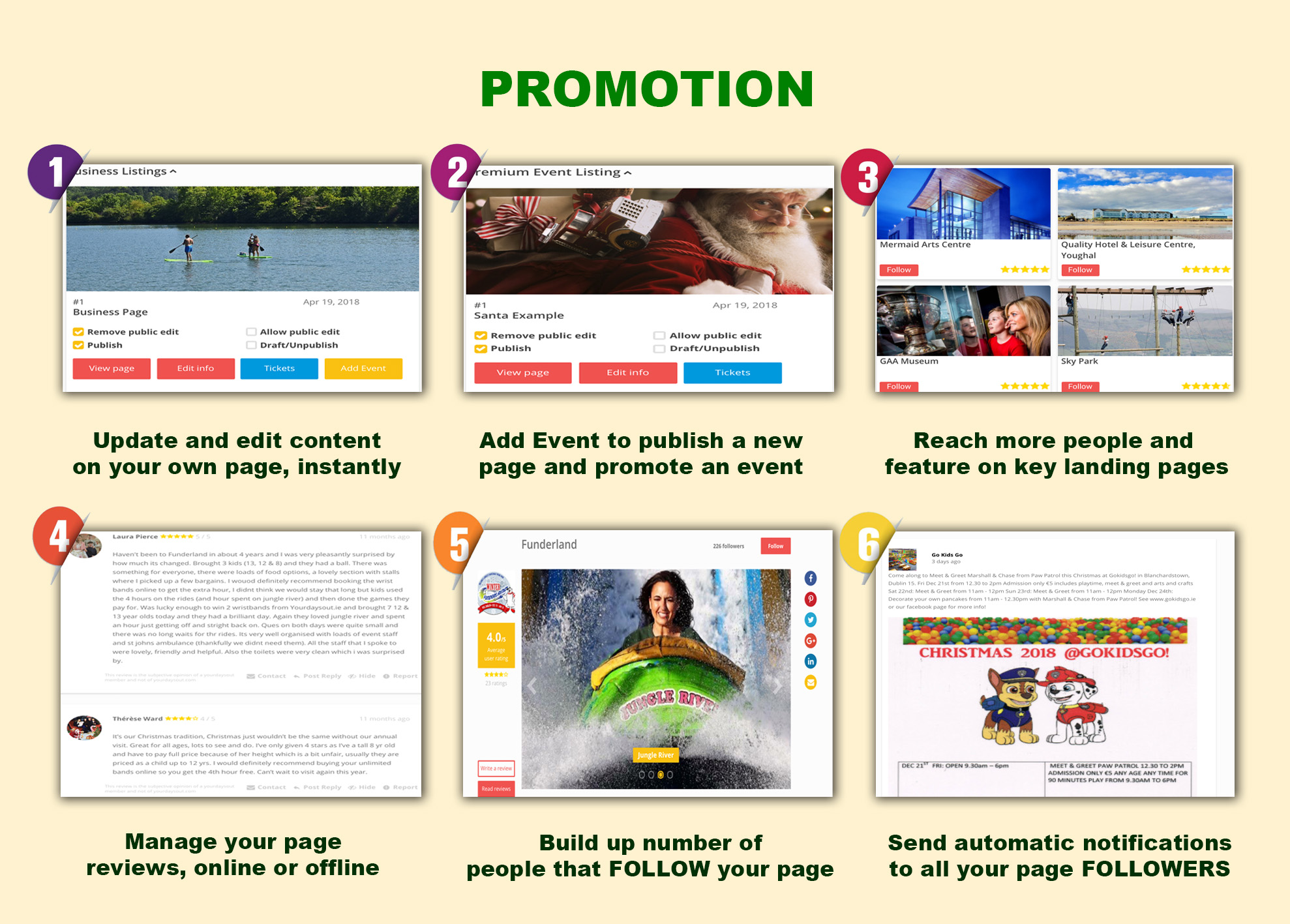 Lapland Express
Downpatrick & County Down Railway | weekends until December 19th, 2021
Climb aboard the Lapland Express steam train for a fun Christmas experience with Santa, Mrs Claus and their elves
Santa Saunter
Santa Saunter | December 12th, 2021
Get into the festive spirit and join the Lord Mayor, Alderman Glenn Barr, for a Santa Saunter around Solitude Park, Banbridge, on Sun 12 Dec from 3-4pm! 'Be a Claus for a good cause', and raise money for the Lord Mayor's chosen charities – Angel Wishes and Guide Dogs NI.
Airfield Estate Christmas Experience
Airfield Estate | until December 23rd, 2021
Enjoy a truly magical visit to The Christmas Experience 2021 at Airfield Estate, Dundrum. Follow the global adventures of Ida, Flick and Myrtle the turtle, as they retrace their great-aunt Kitty's footsteps, meeting Santa along the way!
Helix Panto | Red Riding Hood
The Helix | until January 9th, 2022
No festive season is complete without a trip to The Helix Panto! TheatreworX is back with this year's Helix Panto 'Red Riding Hood'. Join Red on her adventures through the magical pantosphere. Will she finally realise her true destiny and save Fairy tale Land from the clutches of the darkness.
Draiocht Panto | Robin Hood
Dariocht | January 6th - 20th, 2022
She's back! Coolmine Panto Group and Dame Rosie return to Draíocht in January 2022 with SLEEPING BEAUTY, a pantomime written by Karl Harper.
Olympia Panto | Cinderella
Olympia Theatre | December 23rd - January 9th, 2022
Join Olly, Polly and their dancing Cow in this hilarious beanstalk climbing, roof raising, action packed spin on the classic tale of Jack and the Beanstalk! With a laugh-a-minute script, dazzling dancers and all star cast, Olly, Polly & The Beanstalk is bursting with magic and madness and is not to be missed!
Gaiety Panto | Aladdin
Gaiety Theatre | until January 9th, 2022
The Little Mermaid is a pantomime extravaganza with singing, dancing and laugh out loud oceanic adventures. The Gaiety Theatre will be transformed into a stunning kingdom under the sea. The Gaiety Christmas Panto will be worth waiting for!
NYE Dublin
Dublin | December 31st, 2021
Gather together in the heart of Dublin with family and friends as the city comes alive for New Year's Festival Dublin, Ireland's biggest New Year Celebration. Now in its tenth year, New Year's Festival Dublin is bigger and better than ever with six spectacular events set to take place over two days in the heart of the city on the 31st December and 1st January including an earlier countdown event in Dublin Castle and lots of incredible live music.
Cheerios Christmas Panto | Snow White
National Stadium | December 9th - January 2nd, 2022
Sammy and Buffy are back in a new venue in The National Stadium. There will be more seats and even more laughs is one of Ireland's most popular pantos.I swear on my hair
Funderland Dublin
RDS | December 26th - January 9th, 2022
Christmas just wouldn't be Christmas without a visit to Funderland in the RDS​ and they will return this year with all the family favourites,
The Moving Crib
Saint Martin Apostolate & Chapel | Until January 9th, 2022
This year The Moving Crib will be 65 years old! It has been a key feature of Christmas in Dublin for so long that parents and grandparents, who visited The Moving Crib as children, are now bringing their children and grandchildren to enjoy and re-live this amazing Christmas experience. Please note that, like last year, booking will be essential and you will need to book online.
Santa's Grotto at EPIC The Irish Emigration Museum
EPIC The Irish Emigration Museum | December 17th, 20th, 2nd & 23rd
After a busy year, Santa and his elves are back at EPIC. They've spent the last few months getting ready for the best Christmas ever and they can't wait to see you all again! Tickets include individual Visit to Santa in your family group a printed family photo with Santa, entry to EPIC The Irish Emigration Museum, Hot Chocolate and Sweet Treat at The Bakehouse and lots more
Wild Lights at Dublin Zoo
Dublin Zoo | Until January 9th, 2022
Wild Lights, the spectacular, night-time experience, makes its triumphant return to Dublin Zoo! Back in all of its dazzling glory, Wild Lights will take you on a magical adventure 'Around the world' where you will see some of the most famous global landmarks and iconic symbols.
Santa Experience @ Croke Park
Croke Park | November 27th - December 23rd, 2021
The GAA Museum are delighted to announce the return of Santa to Croke Park, the home of Gaelic Games, this year. A team from the North Pole are setting up a training camp in Croke Park and they'd love you to visit as they prepare for their special journey around the world on Christmas Eve.
Skating Blanchardstown
Blanchardstown | Until January 30th, 2022
Ireland's largest skating rink returns to Blanchardstown Shoppping Centre. Ice skating sessions daily with separate kiddie rink- suitable for all ages and abilities.
Festive Fairy Trail
Lusty Beg Island Resort | Christmas 2021
Lusty Beg Island Resort and Spa is the perfect location for your family and loved ones to spend Christmas together, with luxury accommodation to get warm and cosy in and with plenty of delicious food to feast on. All whilst being surrounded by the beauty of Lower Lough Erne.
YourDaysOut is a SaaS platfrom that lets you create and sell tickets online, for less!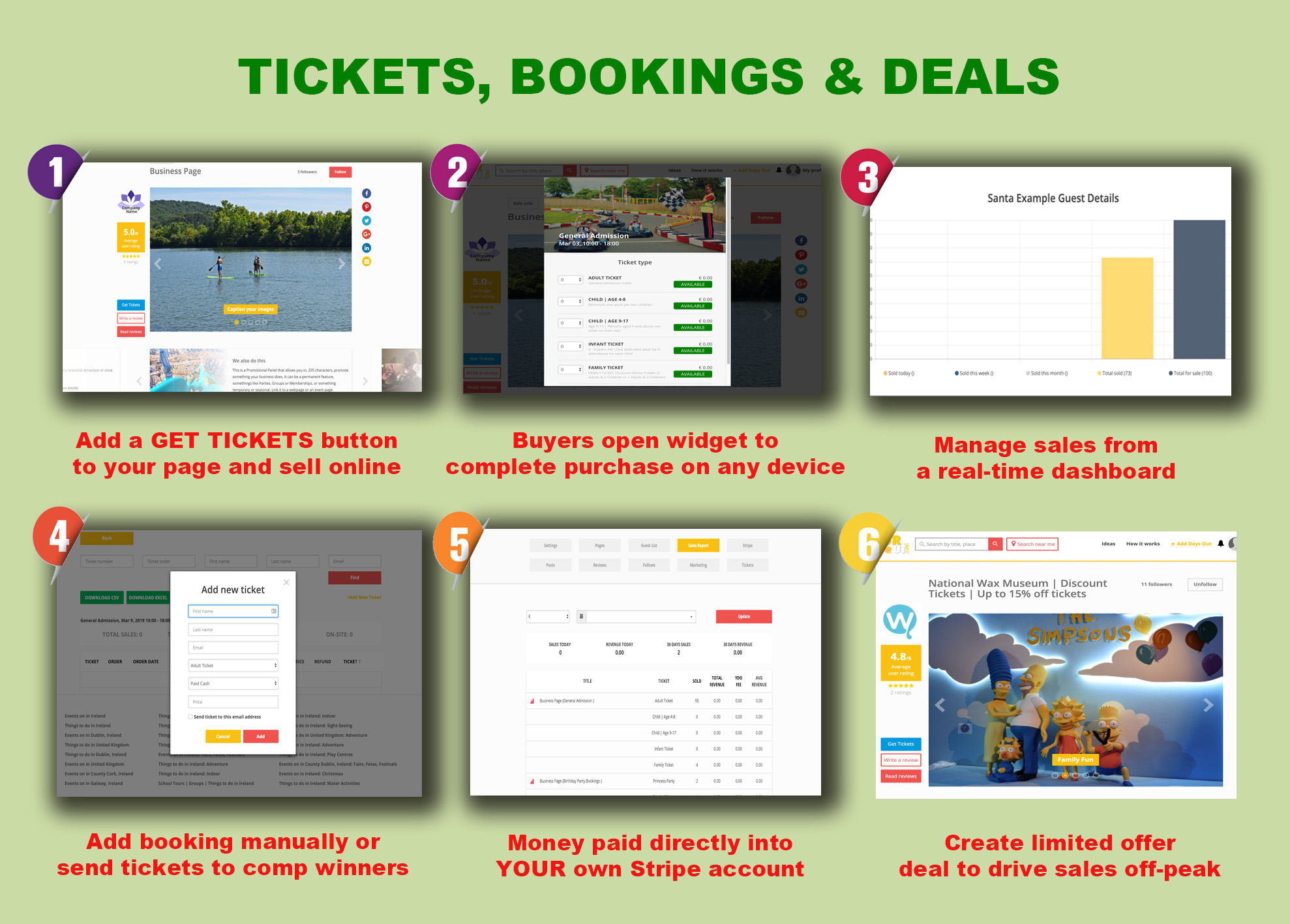 Cinderella
Town Hall Theatre | December 29th - January 9th, 2021
Renmore Pantomime Society return fo their 42nd year with the magical Cinderella! With the enchantment of the Fairy Godmother and the mischief of the Ugly Sisters, we will follow Cinderella and her friends on this wonderful adventure. Throughout this charming journey, we will be inspired by her continued endeavour to have courage, be kind and always believe in a little magic.
Christmas Festival
Slieve Aughty Centre | Until January 10th, 2022
The 2021 Christmas Festival offers a festive day out for families without Santa. This year's Christmas Festival in Galway is designed to help us all get back to what really matters - finding joy, love and time for those we care about. Enjoy a day out, away from all the stress of COVID, unplugging and spending quality time with family during the holidays. The 2021 Christmas Festival invites you to get outdoors, explore, and rejuvenate
Elf Town
Galway Racecourse | Until December 23rd, 2021
Enjoy a two hour experience set over 3 buildings and over 4 floors, meet Santa, Mrs Claus, their team of cheerful elves, and of course, Santa's Reindeer. Santa gives each child a special Elf Town gold toy coin for them to go to Santa's toy shop that is stacked floor to ceiling, with lots and lots of presents that the Elves have made for the boys and girls – where they can exchange the toy coin for any present they choose.
Santa's Winter Wonderland
Crag Cave | December 2021
Visit Santa's Grotto overground is Crazy Cave, the Kingdom's No.1 house for fun this Christmas. After meeting Santa, the children will see his bedroom, the elves bedroom, his post office & his snow scene with polar bears. From here they will move down into the toy room where Santa's chief elf will give each child a present. They will then make their way back out into the play area where they will get one hours play time in Crazy Cave, They will also get a go on Santa's animated reindeer & see Rudolph & his companions outside
Pantos at The Moat | Sleeping Beauty
The Moat Theatre | November 25th - 11th December, 2021
Join William, our hero, as he and his sidekick Tickles go Back To The Future to thwart the plans of the evil Magnificent and keep Princess Aurora awake Some familiar faces will be joined by a team of talented newcomers in the Panto event of the festive season.
Watergate Theatre Panto | Cinderella
Watergate Theatre | January 2nd - 9th, 2022
Forced to tend to her wicked stepmother and ugly sisters all day long, Cinderella gets by with a little help from her best friend, Buttons and his sister Bangles until her magical Fairy Godmother makes an unexpected appearance and transforms Cinders from rags to riches, but will her sisters ruin her chances of finding love at the ball before the stroke of midnight?
Festival of Light
The Square, Castlecomer | November 26th, 17:30, 2021
Families & children gather in The Square with their unique home-made lanterns in preparation for the parade of light to the Estate Yard, Castlecomer Discovery Park. The creativity of our local school children will shine brightly as they hold their festive lanterns high. There will be craft stalls, food, live music and everyone will be home in time for the Toy Show on RTÉ!
Winter Walk and Elf Village
Castlecomer Discovery Park | From December 3rd, 2021
A magical space all year round, with the Christmas lights the Elf Village becomes a wonderful destination for a winter walk and hot chocolate from the Canopy Café. The ever-popular bouncing nets and junior woodland adventure course will be open, there is an "Elf on the Shelf" scavenger hunt, Jeremy Hickey from Rhythm Makers will also be at the park on 11th December for a whole day of drumming workshops for kids and the Car Boot Art Fair on the 28th November might be the perfect place to pick up some special gifts.
Sing Along with Santa and Friends
Dunamaise Arts Center | 19th December, 2021, 11am, 1pm & 3pm
Santa and his friends are coming to town and would love you to join them for a magical Sing-Along! Remember to dress up, bring your best singing voice and be ready to sing-along to all your favourite Christmas songs. Sing-Along with Santa and Friends is a fun-filled musical adventure for all the family-whether you've been naughty or nice! The show is ideal for little ones aged 3+ and runs for 50 minutes with no intermission.
Elsa's Christmas Celebration
Gaelscoil Liatroma | December 4th, 5th & 6th
Elsa's Christmas Celebration will take place at Gaelscoil Liatroma, Carrick on Shannon and included is one hour of frozen musical theater, Christmas drama games, Disney carols , Arts and Crafts, a wrapped Christmas present and much more.
A Lot Like Christmas featuring Snowman and Panto Pals
University Concert Hall | December 27th - 31st, 2021
It's beginning to look a lot like…..! Featuring a screening of the iconic, animated film The Snowman, with live narration, A Lot Like Christmas will also see the welcome return of some of your favourite Panto Pals including Richie Hayes & Myles Breen!
The Ugly Duckling
Backstage Theatre l 21st, 22nd, 234d, 28th & 29th January 2022.
It's dog-eat-dog at 'McDonald's City Farm & Petting Zoo' (Drumlish), where we meet long-term residents Bully, Pinky, Shep and HeeHaw. When Ducky, the duck-billed-platypus, arrives he feels like the runt of the litter, especially when Bully takes an instant dislike to him. Bully by name, Bully by nature! Will the arrival of Prince Harvey, Princess Meg and their maid, Skivvy, put the cat amongst the pigeons or will they ensure that everything ends Happily Ever After? >
Christmas at Bellurgan Park
Bellurgan Park | until December 23rd, 2021
TBC
Christmas Wonderland
TLT Theatre | December 1st - 22nd, 2021
The theatre is transformed into a magical Christmas Wonderlan as Santa, his team of Elves and surprise guests take you through the wonder & awe of a festive Christmas Wonderland experience including a guided tour with some familiar characters along the way, warm yourself in Mrs.Claus Cosy Lodge as she tells tales of olde, a live musical show and, of course, a visit with the man himself!
Winter Wonderland Westport House
Westport House | Until 23rd December, 2021
Vsit Westport House for a magical Christmas Experience - Santa and his Elves will welcome all into the magnificent grotto at Westport House. Old and young alike can come and enjoy the day with us in the warm and cosy Westport House under the Christmas tree surrounded by festive cheer and beautiful decorations. Get into the Christmas spirit with a hot drink and have your face painted. Join in the Elves Workshop or drop in and listen to Mrs Claus' magical Christmas stories.
Tayto Park Christmas Experience
Tayto Park | Various until December 23rd, 2021
A little bit of the North Pole will be coming to Tayto Park for Christmas 2021, and Santa is hoping to see all of you there in plenty of time to tell him what you would like for Christmas. Follow Jingles the Elf as he shows you and your family, behind the scenes, what Christmas means for the elves that work with Santa. Meet a whole host of characters along the way, before finally meeting the Santa Claus himself!
Santa at The Ark Playcentre, Puddenhill
The Ark Playcentre | December 18th & 19th 2021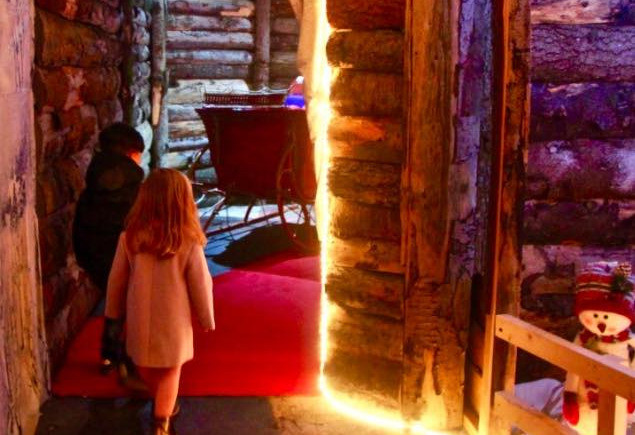 A visit with Santa and Mrs Claus and all the elves with a special present for all the good children. You can also relax and enjoy the festive Christmas atmosphere in the popular play centre.
Santa in the Tin Church
Tin Church, Laragh | 2th November, 2021
A private family visit with Santa Claus in the magical Tin Church, take a family picture in Santa's Sleigh, post your letter to Santa in the North Pole post box, visit Christmas Cottage - stir the Christmas Pudding and make your wish, story time with Mrs Claus and lots more in support of the Laragh Heritage Community Group.
Christmas Cracker Jack Challenge
Birr Castle Gardens & Science Centre | 8th December – 6th January (except 25 & 26 Dec and 1 Jan)
Safe festive fun searching for the Christmas crackers that Cracker Jack lost in the gardens. Pick up your trail and pencil at reception, and head off in search of the hidden crackers. There's a little treat if you find them all! Included in admission price.
Santa Experience @ Playtown
Playtown, Tullamore | December 18th, 2021
An intimate, safe festive experience in Tullamore's multi-award winning playcentre including three levels of imagination and creativity, a visit and a photo with Santa, a selection box for every child, a Christmas Tree workshop and lots more.
A Winter Garden Wonderland
Strokestown Park | Weekends until December 23rd, 2021
Your children will wind their way towards Santy's Grotto, stopping to meet the Snow Queen and wonderful creatures along the way. On their journey they will listen to magical stories and be mesmerised by Enchanted Croí's Puppet Theatre. All tours will begin and end at the pop-up Christmas Street in the Walled Garden with mobile café, food pods, Christmas stall and crafts. This area will also be open to the public during the month of December.
Santa's Underground Grotto
Arigna Mining Experiencee | December 4th, 5th, 10th, 11th, 18th & 19th, 2021
Once again, Arigna Mining Experience comes alive with a festive atmosphere. The visit to Santa in Arigna is a unique, exciting, fun-filled event for all the family. While this year's event will be slightly different as safety is the priority, it will still feature some festive favourites including meeting Santa in his underground grotto, entertainment show, Elve's workshop and lots more.
Santatown
Sligo Folk Park | December 11th, 12th, 18th & 19th, 2021
Santa retuns to Rivertown and while there will be no Santatown performance, there will still be lots of fun things for the kids to see and do this Christmas. You will still have a chance to take a lovely (socially distanced) photo of the kids with Santa and any child booked for the full Santa experience will also receive a present.
Santa at Tearaways
Tearaways Pet Farm & Activity Centre | December 18th & 19th, 2021
A popular festive favourite returns with individaul check-in times and personal Santa visits. The Christmas experience includes an hour of play time, a visit to Santa with a selection box for each child, followed by even more fun play time.
Sleeping Beauty & The Seven Dwarfs | The Burnavon
Burnavon | 19th December, 2021
Join Mr. Hullabaloo and Friends on a magical fun filled musical adventure with an original script, music and lyrics created by the Mr. Hullabaloo team- Ian Kells and Noleen Esler. This diamond of a show features a wonderful all singing, all dancing cast alongside spectacular sets and dazzling costumes.
Waterford Winterval
Waterford | Until December 23rd, 2021
Promoting Christmas values of togetherness, family, joy, thankfulness and wonder, Winterval's 2021 theme of 'Celebrate Together' marks the gathering back together of families, friends and communities and the creation of lifelong magical memories for all to cherish with events and activities including festive city quarters, delicious food & creative craft markets, not-to-be-missed family attractions and immersive hero events, live performances, seasonal surprises and a plethora of free and ticketed programming for all ages over 19 magical days & nights - all at the heart of Ireland's Oldest City.
Enchanted Garden Winter Light Festival
Lafcadio Hearn Japanese Gardens | December 3rd - January 9th, 2022 | Wed-Sun 5pm - 8pm
The Enchanted Garden Winter Light Festival is one of the most stunning light displays in the country. This amazing winter wonderland at the Lafcadio Hearn Japanese Gardens, Pond Road Tramore runs until January 9th, 2022. These unique Japanese Gardens are lit at night by a sea of twinkling lights, animal sculptures and dramatic tree and foliage lighting, all creating a magical winter wonderland.
Green Santa | Belvedere House
Belvedere House & Gardens | Friday, Saturday & Sunday from December 3rd until December 23rd, 2021
Sante will be in a wonderful outdoor festive-lit venue – The Boathouse. On arrival, there will be movies, art and face painting and lots more fun. Each child gets a gift, a wildflower seed shaker (reindeer food!), and Victorian Candy from Santa. Toddlers are free and will receive (with parents' permission) a candy cane. Adults get a photo as a memento of their visit.
Santa at Mollies
Mollie Moo's Pet Farm | Weekends until December 19th, 2021
Meet Santa and his elves, have a chat and feed all the animals. Children get a bag of food to feed the animals as they make their way over to visit Santa and receive a present. There will also be face painting by Santa's elves.
Land of Light
Wells House & Gardens | Friday, Saturday & Sunday until December 19th, 2021
'Land of Light' is set in the stunning grounds of this Victorian Mansion and is the first experience of its kind in Ireland, delivering thrills and excitement at every turn. As you walk along the forest trail, you'll be treated to a spectacular light show as the night sky, trees and buildings are illuminated with amazing atmospheric music completing the magic.
Calamity Jane
National Opera House | December 7th - 9th, 2021
The students and staff in Loreto Secondary School and St. Peter's College, Wexford bring their musical production of "Calamity Jane" to the magnificent stage of the National Opera House. Under the direction of a vastly experienced production team they look forward to the full support of both school communities and Wexford's theatre-going population as they portray life in the wild-west outpost of Deadwood City in 1876.
Magical Christmas Experience
Kia Ora Mini Farm | November 27th - December 23rd, 2021
Come visit the animals, see Santa's cosy home and view in amazement our enchanting musical light show.Each good child will receive VIP access to our fantastic new present room where they can pick their own unwrapped present from our large range with the help of our merry elf..
Christmas Island
Hidden Valley Holiday Park | November 26th - December 23rd, 2021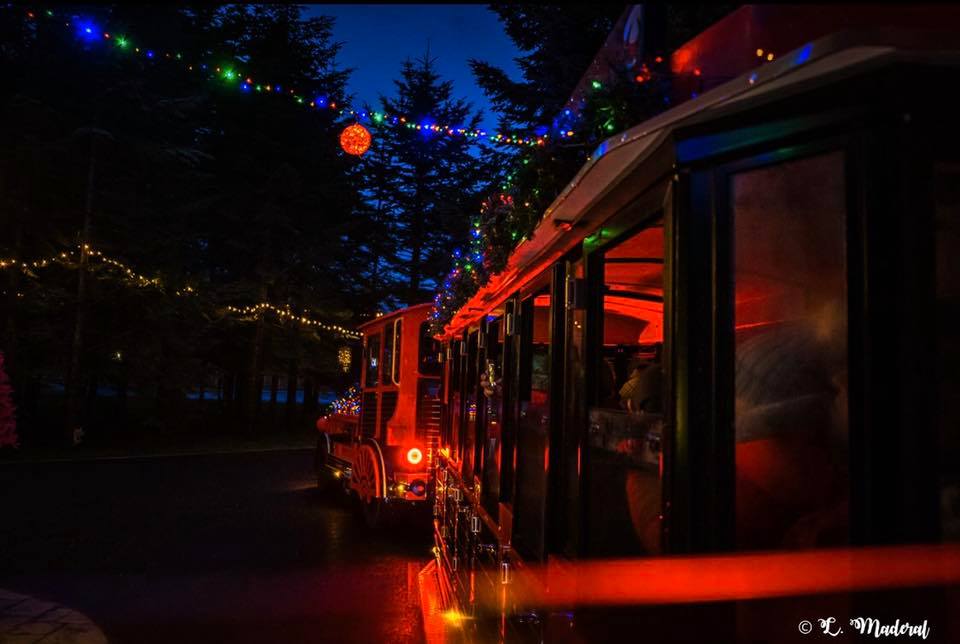 Your experience will include an exciting journey on The North Pole Express, a trip to Christmas Island where you'll meet the Elves who will try to bring out your creative side and also your wild side with a bit of singing and dancing. You will then visit with the mischievous elves before you head into their new secret portal to visit the big man himself in Santa's Grotto.